23.3.2019 um 20.00  Uhr TAMARA SOLDAN und QUIQUE SINESI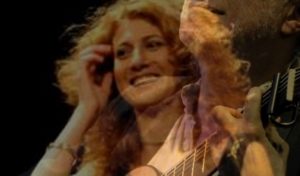 Reise nach der poetischen Musik, Jazz, Argentinischen Folklore
Quique Sinesi gilt als einer der wichtigsten und einflussreichsten argentinischen Gitarristen. Er hat in Begleitung renommierter Musiker Alben veröffentlicht und ist Grammy Gewinner. Seine Interpretation taucht ein in die traditionelle Musik der Anden, in, den Candombe, den Jazz und die Klassik. Durch die Kombination mit Improvisationen präsentiert er sich mit einer sehr persönlichen Stilmixtur. Darüber hinaus interpretiert Quique die siebensaitige Gitarre und das Charango neu
An diesem Abend trifft er die kristallklare Stimme der italienischen Jazz Sängerin Tamara Soldan. Zusammen entführen sie die Zuhörer auf eine emotionale Entdeckungsreise nach Argentinien. Die Tradition der Anden, die Originalen Lieder und der Tango werden mit dem Jazz und der poetischen Musik kombiniert.
Tamara Soldan- Stimme     www.tamarasoldan.com
Quique Sinesi – Guitar          www.sinesimusic.com           www.quiquesinesi.com
"One of the many joys of my recent visit to Buenos Aires was meeting and hearing Quique Sinesi. He became -instantly-one of my favourite guitarrists" Jim Hall 
Quique Sinesi
He was born in Buenos Aires, Argentina, he is considered one of the most important guitarrists in Argentina for his personal style, his music is based in elements of Tango and Folclore from his country and rhythms from "Rio de la Plata" like Candombe, incorporating elements of jazz, improvisation, classic and world music, using 7 strings Spanish Guitar, Piccolo, Acoustic and Charango.
He played for years with the bandoneonist Dino Saluzzi and founded the group Alfombra Mágica with Matias Gonzalez and Horacio López. Some other musicians with whom he has played or recorded are: Enrico Rava, Pedro Aznar, Ruben Rada, Paquito de Rivera, Joe Lovano, Markus Stockhausen, Erling Kroner, Wolfgang Haffner, Marcelo Moguilevsky, Michael Forman, Carlos Aguirre, Juan Falú,Silvia Iriondo,Nora Sarmoria,Helena Ruegg,Michel Godard,Angelika Nieschier,Claudio Puntin, Karnataka College of Percusion, Dieter Ilg, Jasper Van Hof, Nazim, Daniel Messina, Pablo Ziegler Quintet, to name just a few.
Since 1999 he has played in a regular duo with the legendary saxophonist Charlie Mariano, recording the CD "Tango para Charlie" (enja).
In the year 2000 he started the project "New Tango Duo" with Pablo Ziegler (former pianist of Astor Piazolla) and both invited Walter Castro to join them as special permanent guest.
www.sinesimusic.com
www.quiquesinesi.com
Tamara Soldan
Italian singer, whose musical studies begun at the age of nine, by playing the violin and at the same time singing in a polyphonic choir, while dealing with a large repertoire from the old one to the contemporary one. In 1995, she approached jazz music and studied with some of the most great singers and teachers from Italy, USA and UK. She graduated "cum laude" at Conservatory of Music of Adria (Italy). The passion of musical research and improvisation brought her to attend the High Musical Specialization in Siena (Italy) with the ECM pianist Stefano Battaglia. Moreover, she studied at HMTM of Hannover. Aside from the jazz commitment, Tamara holds a soloist role within the vocal group "Aurea Luce", which attempts to Gregorian chants. She furthermore cooperates with the contemporary music ensemble l'Arsenale, with which she participated in the Biennale Musica 2010 in Venice and in the prestigious international Festival "Incontri asolani" in Asolo (Italy) with the Luigi Nono's composition "Diario Polacco N.2. Since 2013 she lives in Berlin and works as singer and vocal teacher in the jazz, early music and contemporary scenes.
With the Extempore duo she combined Gregorian Chants and Live Electronics in a new perspective. The album "from the darkness to the light" will be reliesed in Autumn 2019
www.tamarasoldan.com
___The Healing Touch of Voice__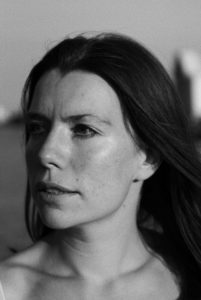 _______Concert___________
________SASPERELLA`S SOLO________
Ein Klang-Ritual-Konzert
Aus dem Moment geschöpft
Im Zauber des Augenblicks gewebt
Ausgerichtet im freien Fall
Genährt von Weite & sinnlich-erdhafter Tiefe
_____________________
SASPERELLA aka Saskia Baumgart
spielt mit den terrestrischen-extra-terrestrischen Facetten
ihrer STIMME & KLANG-PERKUSSION als einer Form von Vokal & Klang-Magie.
Vokale und instrumentale Klang-Flächen verweben sich trance-artig mit perkussiven Ereignissen,
Ahnungen von Song-Linien,
die sich scheinbar in der Unendlichkeit verlieren,
wieder gen Erd-Umlaufbahn zurückspiraliseren,
den Zuhörer daran erinnernd,
seine unsichtbaren Flügel auszubreiten,
sie zu entfächern,
für ein hörbares Rauschen—–
INSTRUMENTAL-Set:
Tambura, Gitarre & Sansula, Trommel & Ozean Trommel, Klangschalen & Klangspiele, Gong, Hapi & Kigonki, u.a._________
WO: Kapelle am Urban, Grimmstrasse 10, 10967 Berlin
WANN: Sonntag, 23. September 2017
TÜR öffnet:19.30 Uhr
START: 20 Uhr
EINTRITT: 15 €
Klaviermeditationen – Piano Prayers mit Ivan Sobolew

monatlicher Termin, am letzten Freitag im Monat, um 19.30 Uhr
Termine 2019  (bitte die Sommerpause beachten Juni-August) :
25.1. 22.2. 29.3. 26.4. 31.5. 27.9. 25.10. 29.11. 27.12.
siehe den aktuellen Facebook-Link, der alle Veranstaltungen beinhaltet: https://www.facebook.com/events/1788836224470258/
Herzlich willkommen zu den nächsten Klaviermeditationen mit sanften Improvisationen und Kerzenlicht, die Dich auf eine ganz persönliche Reise mitnehmen werden. Lass uns gemeinsam eine schöne Zeit genießen und einen besonderen Raum kreieren – in Verbundenheit mit dem Klang.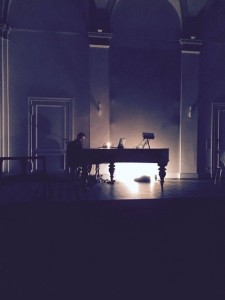 Be warmly invited to the next #PianoPrayers with meditative piano improvisations and candle light, which get you to a very personal journey of multsensional enjoyment and inner silence. Let us share some beautiful time together and create a very special space of beauty in oneness with sound.Klaviermeditationen – PianoPrayers
Eintritt: 19:00 // Beginn: 19:30
Empfohlener Beitrag: 7-15€
Entrance: 7pm // Begin: 7:30
Suggested donation: 7-15€
siehe auch Kakaophonie. Please feel invited or to share.
https://www.eventbrite.de/e/kakaophonie-eine-musikalische-traumreise-tickets-37923916455
Russischer Chor / Русский хор

Do/Чт 17.00-19.00 in der Kapelle
Kontakt und Anmeldung
olga.malinowski@mail.ru